A Week Filled with Knowledge & Innovation
Our sponsors Quantcast, REQ, Causal IQ, Simpli.fi, Sojern, Tremor Video, Undertone, Viant, and Zeta held Zoom presentations dropping knowledge on all things digital marketing throughout the week.
Somer Simpson
VP of Product – Quantcast
Reversing the Great Divide: Empowering Diverse Voices in Media
Jenny Jones
Account Executive – Viant
Identity 2021: Why Household-Level Targeting & Measurement Will Help Marketers Succeed in a Cookieless World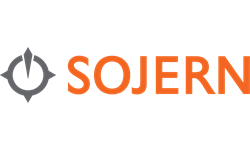 Christy Jobman
Marketing Manager – Sojern
The Cookieless Future, What Does it Mean for You Now?
Crystal Keath
The Klarity Coach
Achieving Clarity and Flow through Breath Work
Nick Peroni
VP Sales – Zeta Global
The Single View of the Omnichannel Customer
Will Gafney
Product Manager – Simpli.fi
Understanding, Navigating and Finding Value in a Changing Digital Identity Landscape
Lauren Burns
Account Executive – Tremor
CTV Beyond the Modern Living Room
Todd Cohen
VP of DTV Sales – Undertone
High Impact CTV to Improve Effective Reach
Justin Cohen
EVP – REQ
Leveraging Martech to Bring It All Together
Top Golf & Cocktails
Our first in-person event since the pandemic was celebrated at Top Golf on the Las Vegas Strip. Many thanks to our cocktail sponsor REQ.