Marketers Speak Out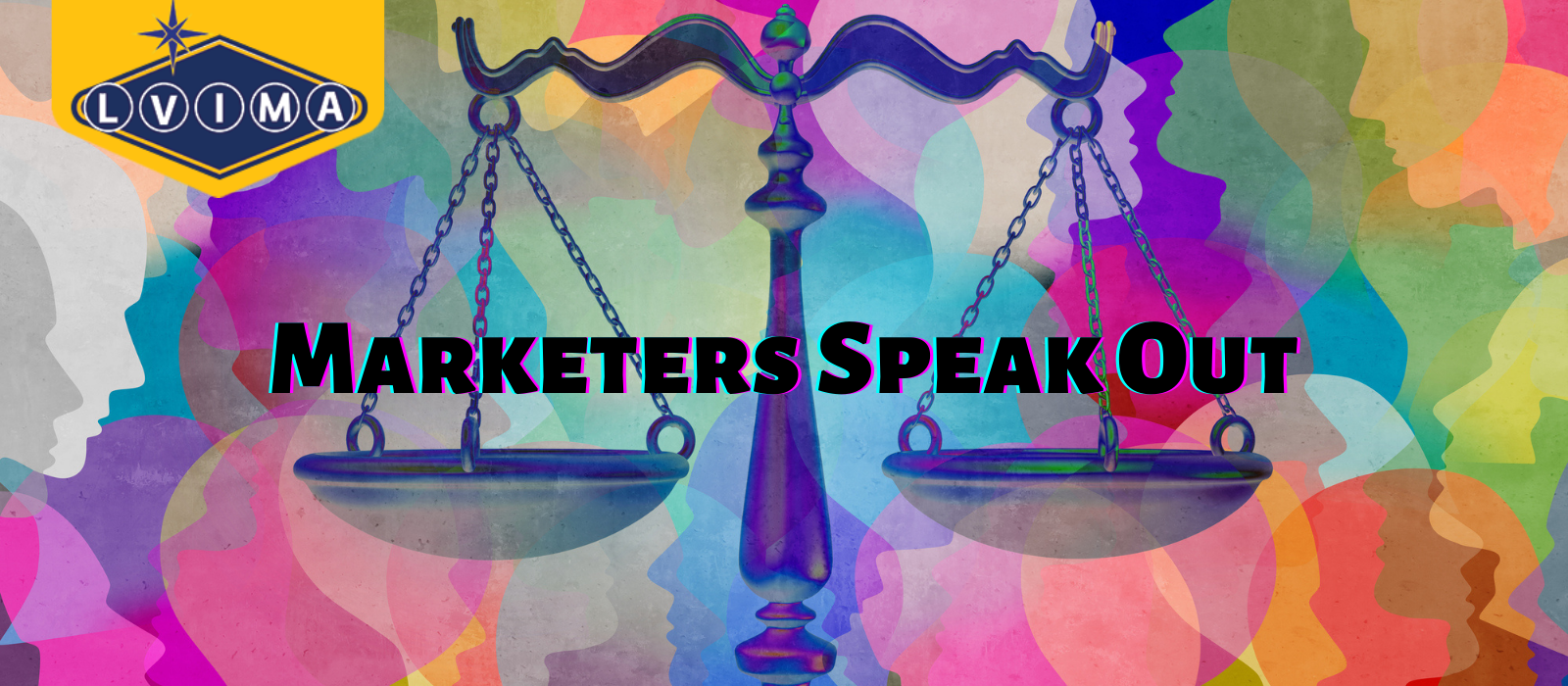 March 10, 2021
@
12:00 pm
–
1:00 pm
PST
As marketers, we have the ability to change the perspective of millions with thirty-seconds of work. The brands and agencies we work with wield the most powerful megaphones in the world.
Last year, we took a stand and used our voices to support Black Lives Matter. We lifted up leaders in our organizations that broke the stereotypes. And, we extended our storytelling to eradicate racism, support local businesses and make sure everyone in our community had the facts on Covid.
As we approach the one-year anniversary, have our efforts at diversity and inclusion changed for good in Las Vegas? Join us as local brand and agency marketers talk about what the movement meant to their companies and how their efforts in 2021 will be changed because of it.
Our Moderator
Renee Summerour
Video Anchor/Multimedia Journalist/Producer
Renee Summerour has worked in radio stations and newsrooms across the Pacific Southwest for the last ten years. Born in Trenton, New Jersey she moved to San Diego at the age of five where she developed her passion for helping others and informing her community. Before moving to Las Vegas, Renee was a multimedia journalist, anchor and producer at KWKT in Waco, Texas and KYMA Yuma, Ariz. She also filled just about every role in the broadcasting field while living in San Diego. Renee provides in-depth stories, interviews and breaking news coverage on all RJ digital media platforms.
Meet Our Speakers
JANNET KONZELMAN
Co-Chair PRIDE, Veterans
IGT
SOLÉIL McCANTS
SEM Specialist
Caesars Entertainment
SHA'MELL HENRY
Assistant Content Publishing Strategist & Employee Board Member
R&R Partners
Sha'Mell sits on the content publishing and media team and has enjoyed her two-year tenure at R&R Partners. She works on a variety of social and paid media accounts, helps lead the new ERG program, sits on the R&R Foundation e-board, and is an active member in ouRRvoice. In her sparse free time, she's fiercely advocating for kids in the foster care system through the CASA volunteer program or binge-watching Law & Order SVU with her husband, Chris, while Millie and Solomon (the pups) chase each other! Her favorite part of the job is collaborating with her brilliant co-workers and seeing the fruits of their labor come
Anna Johnson
Head of DEI & People Programs
Quantcast
Related Events