July 27, 2021
@
12:00 pm
–
July 29, 2021
@
1:00 pm
PDT
Get Ready for a Week Filled with Knowledge & Innovation
DTPD Content is Virtual, Cocktails IN PERSON!
Are you ready?! We are! We have 3-days of awesome content and knowledge for you to consume in 1-hour bites.
On Tuesday, July 27, Wednesday, July 28 and Thursday, July 29, we want to spend our virtual lunch hour with YOU.
Each day, from 12pm – 1pm, our DTPD Sponsors – Quantcast, REQ, Causal IQ, Simpli.fi, Sojern, Tremor Video, Undertone, Viant and Zeta – will be dropping knowledge via Zoom.
In addition, we've partnered with Startup NV to bring you a Pitch Competition featuring innovative, local startups. We know our tech scene is HOT (like literally, 110 degrees hot), now see them bring the heat and compete for the ultimate prize – $7k in advertising support from LVRJ and Hunter Marketing Group.
In true LVIMA, we have MANY fun surprises up our sleeves. A celebrity appearance? Swag Bags? Crazy awesome prizes? Well… you only get to find out if you RSVP!
THEN, because we miss your faces, we'll be having IN PERSON Cocktails (thanks to REQ!) from 6pm – 8pm on Thursday, July 29. We're working to make this gathering fun and safe. More details coming soon. RSVPs for the Cocktail Hour are be separate and are open here.
---
The 2021 Startup Showdown!
In addition, Startup NV and LVIMA are partnering to bring you the 2021 Startup Showdown where you'll get to hear pitches from three local, entrepreneurial businesses. You'll have the chance to vote for your favorite pitch with the winner being announced at the end of the event. The winner will receive a prize package including: a $2000 web design/enhancement package from Hunter Marketing AND a strategic marketing consultation and $5,000 budget towards a customized marketing plan through Lightning Digital.
---
Our Sponsors & Speakers
Somer Simpson
VP of Product – Quantcast
Reversing the Great Divide: Empowering Diverse Voices in Media
Jenny Jones
Account Executive – Viant
Identity 2021: Why Household-Level Targeting & Measurement Will Help Marketers Succeed in a Cookieless World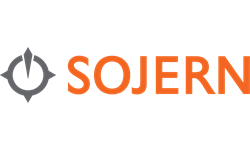 Christy Jobman
Marketing Manager – Sojern
The Cookieless Future, What Does it Mean for You Now?
Christy is Sojern's Marketing Manager for US, Canada, & LATAM. She loves all things communications, segment marketing, launching strategic partnerships, managing webinars, and curating content. She is a key stakeholder in Sojern's efforts in preparing our customers for the transition away from 3rd party cookies and helps Sojern to empower travel marketers to move travelers from dream to destination.
Crystal Keath
The Klarity Coach
Achieving Clarity and Flow through Breath Work
Nick Peroni
VP Sales – Zeta Global
The Single View of the Omnichannel Customer
Will Gafney
Product Manager – Simpli.fi
Understanding, Navigating and Finding Value in a Changing Digital Identity Landscape
Lauren Burns
Account Executive – Tremor
CTV Beyond the Modern Living Room
Todd Cohen
VP of DTV Sales – Undertone
High Impact CTV to Improve Effective Reach
Justin Cohen
EVP – REQ
Leveraging Martech to Bring It All Together
---
Many Thanks Our Cocktail Sponsor: